Lasting change begins with evidence-based diversity training
Inspiring long-term change in any organization requires the application of proven diversity & inclusion principles that are brought to life through daily lived experience. Our science-backed diversity training is designed for the real world, with practical day-to-day solutions that are tailored to meet your organization's unique needs.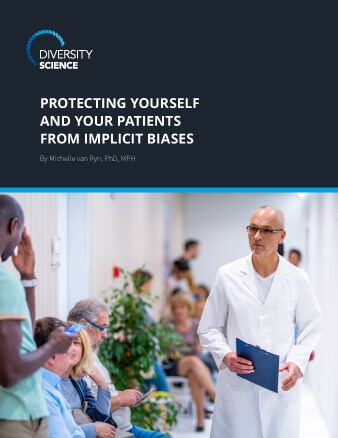 DOWNLOAD FREE WHITE PAPER
Protecting Yourself and Your Patients
from Implicit Biases
How can you prevent implicit biases from negatively impacting the level of care patients receive? Discover the latest research on how D&I training helps healthcare providers deliver more attentive, effective care.
Latest Insights & Analysis from Our Blog
Let's get the conversation started.
Questions? Interested in learning more how equity and inclusion can benefit your company? Schedule a no obligation consultation by filling out the form below.