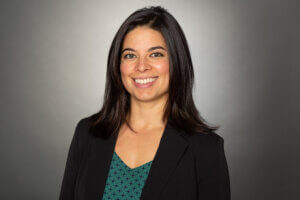 Eri (pronouns: she/her) leads projects to success. As the Acting Director of Training Operations at Diversity Science, she manages project logistics and resources to ensure effective program delivery and meaningful client engagement. Before joining Diversity Science, Eri led the strategic direction and operation of Road Scholar educational programming as the Program Operations Manager at Elderhostel.
Earlier in her career, Eri traveled the world as a scuba diving instructor. In this capacity, she developed and managed divemaster training programs and public engagement projects to strengthen partnerships between local communities and trainees. Her experience abroad and multicultural background drives Eri to create space and understanding for different perspectives.
Eri holds a Bachelor of Science degree in Environmental Science from the University of North Carolina at Wilmington. When not at work, you may find Eri out exploring the beautiful Pacific Northwest, hiking, backpacking, kayaking and snowshoeing with her energizer-bunny of a dog.